AMARCO Roofing LLC: "THE Roofing Company for Roof Leaks & Roof Repairs!"
Bar None!
Insulation installation........START SAVING $ DOLLARS $ NOW!!
Call now to get on our list for 2017-18 Fall & Winter Insulation jobs!
219-766-3874
___________________________________________________
For Roof Leak Repairs, Roof Replacements and Overall Great Service......
Let us put your project on our schedule soon
Call NOW !!!!!
219-766-3874
We Install Snow Bars for Metal Roofs...Cheerfully!
And they are the sturdiest & of the highest quality....Obviously!
Our services include:
Snow Guards and Snow Bars

Insurance Work and Storm Damage Repairs---- Wind, Hail and Tree

Insulation and Ventilation Upgrades

New Skylights & Skylight Replacement

Guttering and Gutter Protection

Minor Carpentry and Masonry repairs
We provide Professional, Detailed JOB ESTIMATES...give us a call or fill out the form on the Request an Estimate page.
New windows and siding....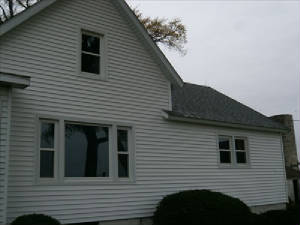 Spring is the PERFECT Time to install new!
"Be yourself. Everyone else is already taken"- Oscar Wilde